Coworking & sustainability
Pulsraum
from August 2023
 desks available again!
Coworking goes Sustainability
Become part of our Creative Sustainability Hub, join a network of sustainability experts and benefit from a variety of innovative brainstorms. Past and future united under the same roof? In our newly restored 19th century Kutscherhof with its 500m² outdoor area, a very special mix of historical flair and an urban lifestyle awaits you.
The cozy atmosphere of our light-flooded common areas in combination with upcycle second hand furniture invites you to get together. At the same time, we care about your focused work. That's why we've created a productive space for you.
The timeless furnishings of the co-working area, combined with warm colors and numerous indoor plants, will help you get into a determined deep-work mode. On warm days, you can also move your workspace to our bright and leafy outdoor area.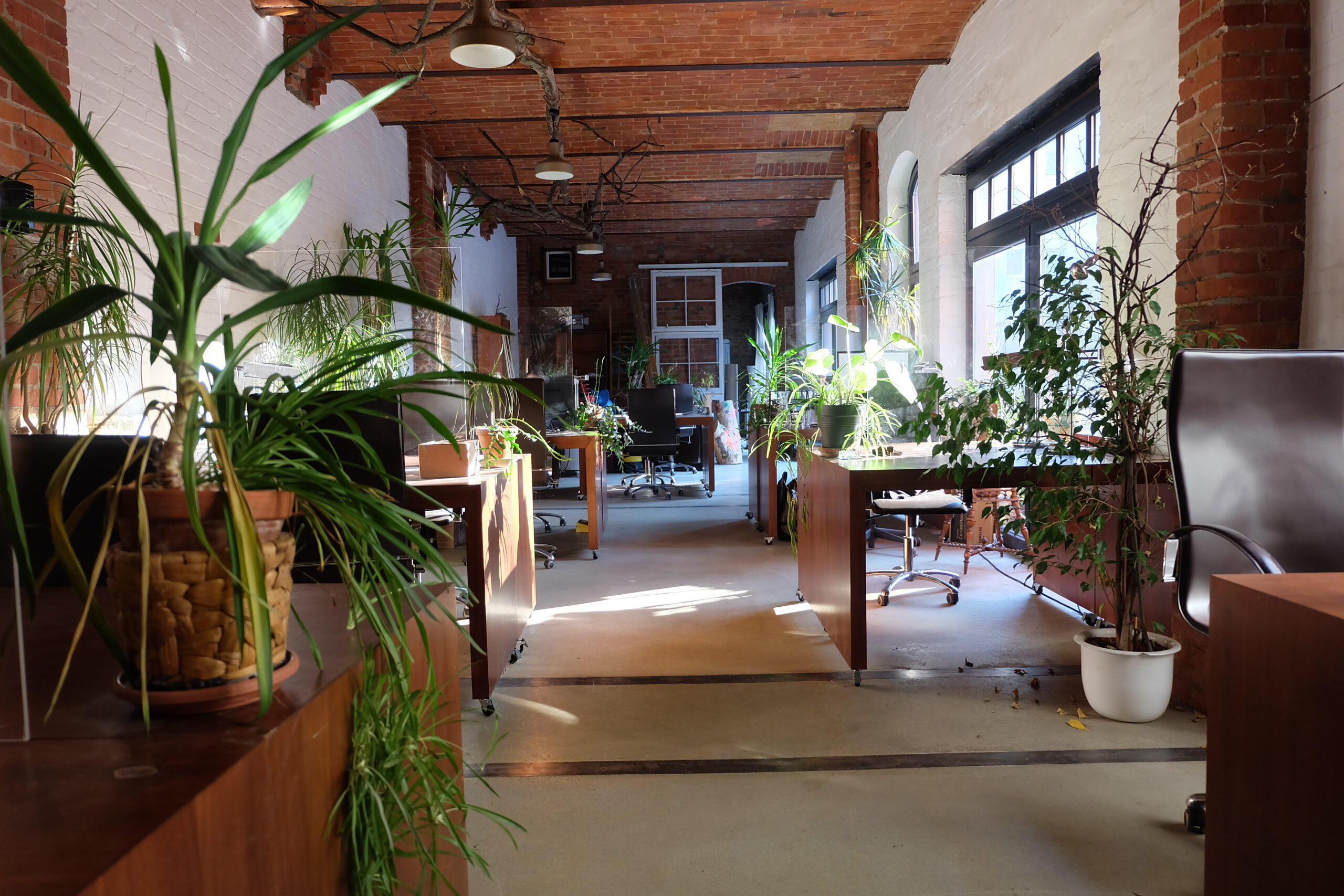 Your desk
own dedicated desk

small drawer for your personal things
individual desk plant
Organic coffee + tea flat rate

Printer

Mon-Fri 8-19 open for you

Contracts from 1 month term
Price per month – net plus VAT
(Price valid from June 2023)
€ 290,00
Book your desk
Seminar Room
up to 8 seats
rent hourly or for the whole dayTechnical equipment as well as moderation material, flipchart, whiteboard
Price per day – net plus VAT
(Price valid from June 2023)
€ 180,00
Price per hour- net plus VAT
(Price valid from June 2023)
€ 26,00
Seminar room booking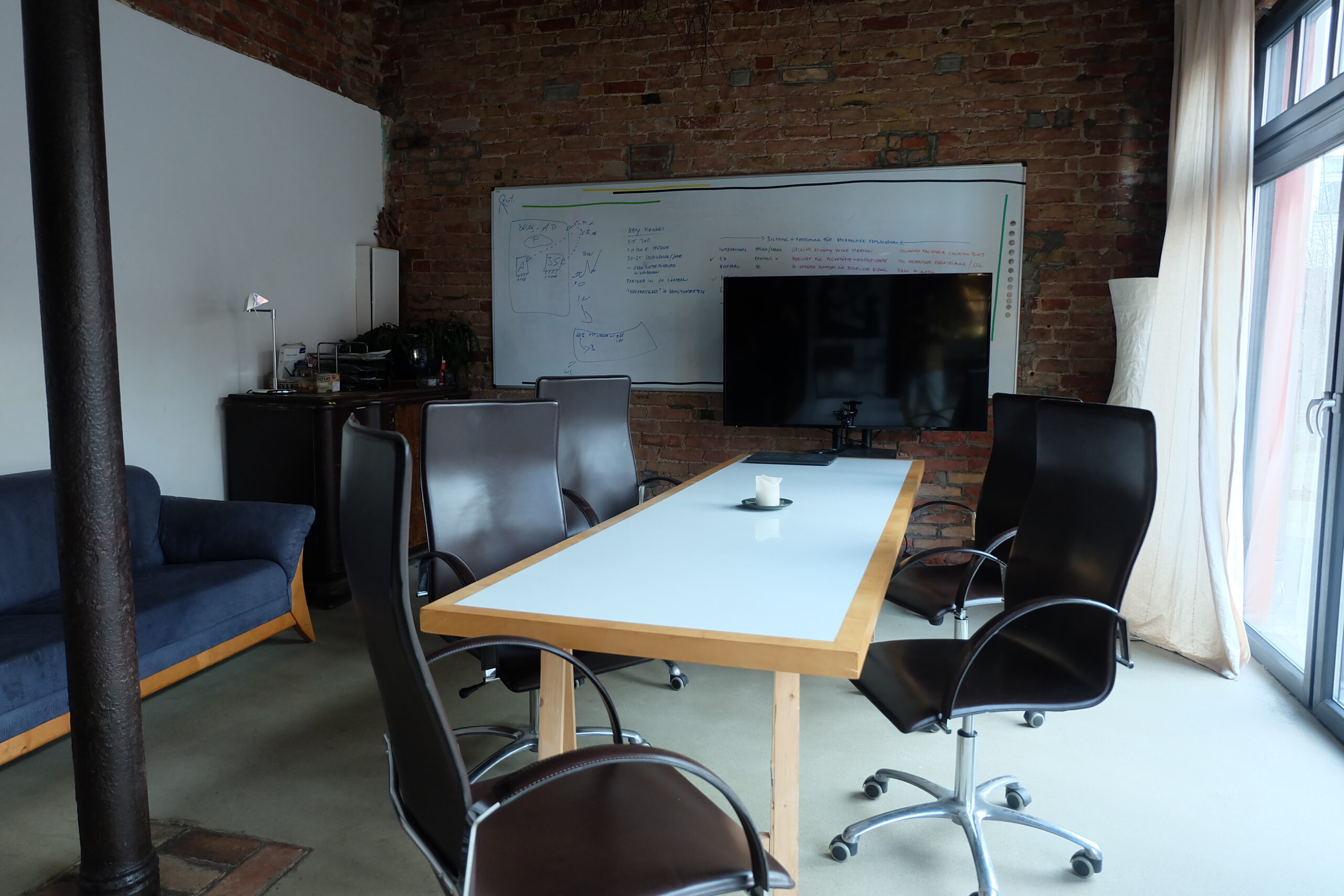 Floor plan
Here you can find our space offer in detail. If you have any questions, please contact us at any time.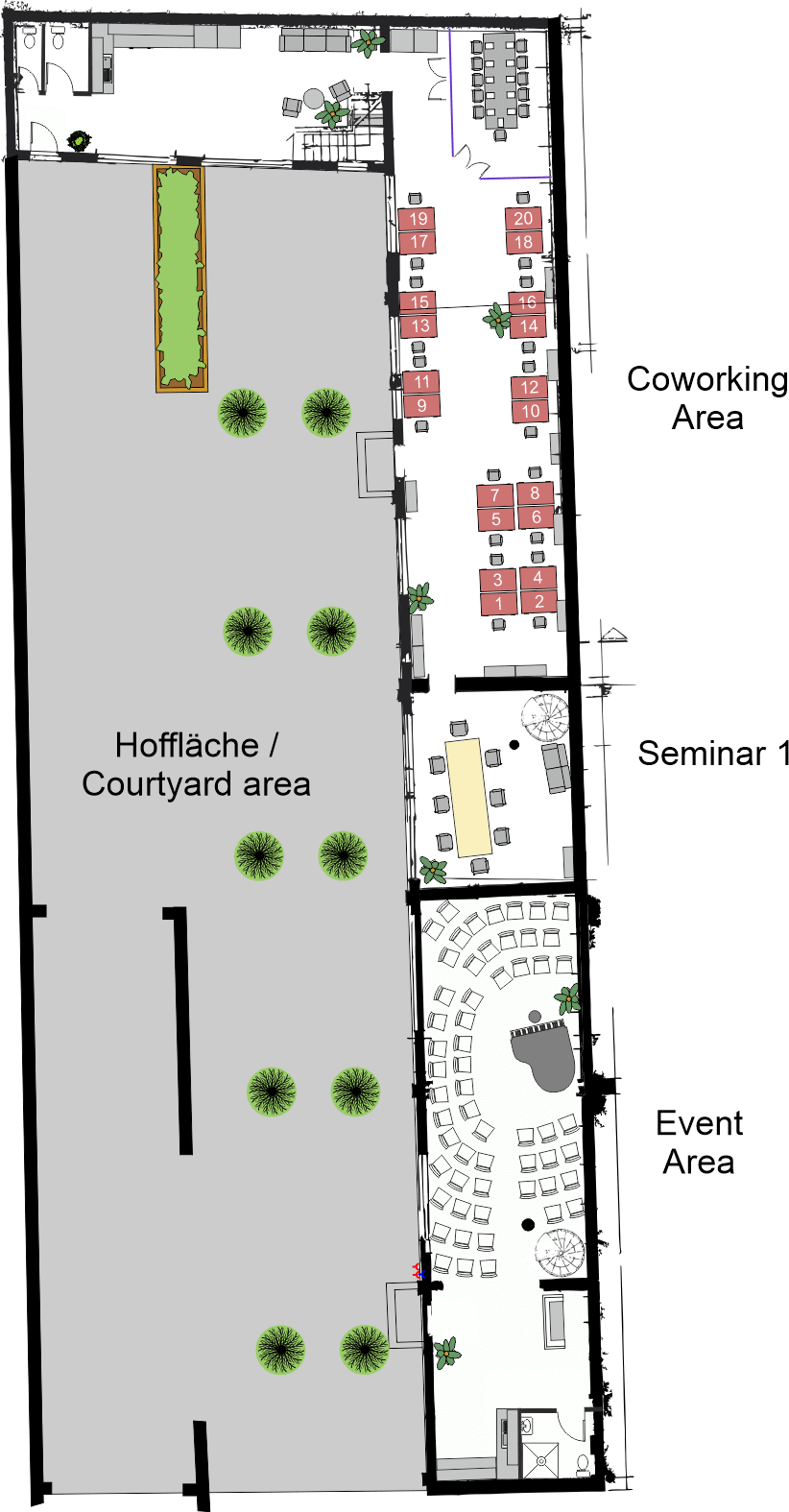 Pulsraum
More than coworking
Organic coffee & tea
Flat rate in desk package
This is how you reach us
Office hours
Monday – Friday: 08:00 – 19:00
Closed on weekends and public holidays
Contact
Mail: epistolium@pulsraum.de
Telephone: +49 (0) 30 | 9190 4279
Address
Liebenwalder Straße 33 | 13347 Berlin
Public transport
U6 Seestraße | U9 Nauener Platz
U8 Osloer Straße + Tram 50 + M13 Osram-Höfe
Electric charging station for e-vehicles
Turiner Str. 22, 13347 Berlin
Become now part of the
PulsRaum Sustainable Active Hub!