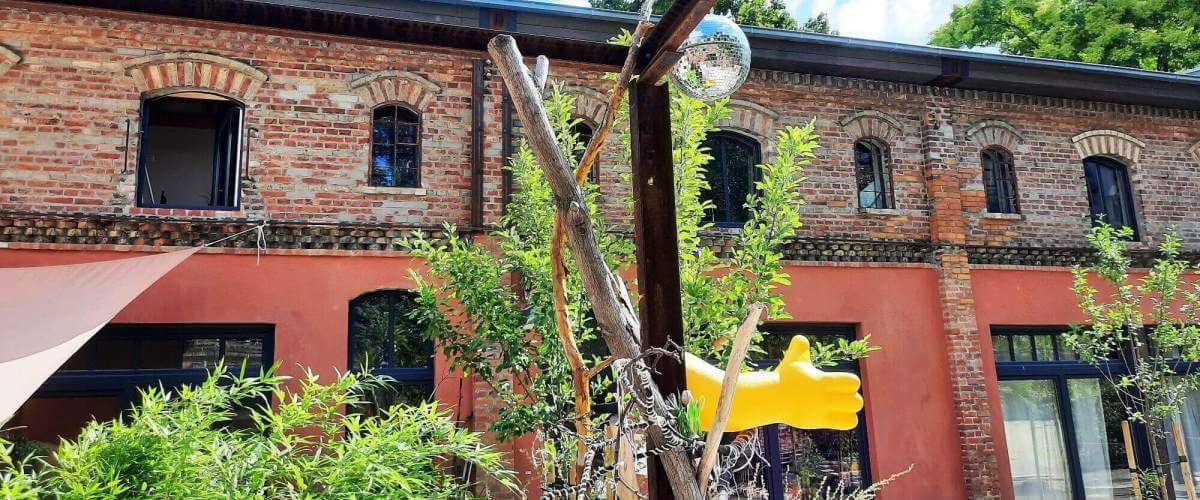 Protection of your personal data
We take the privacy of your personal data very seriously and want you to feel secure when visiting our website. Our privacy practices are in accordance with the Federal Data Protection Act (BDSG) and the Telemedia Act (TMG). If you have questions or concerns about privacy, please send us a message.
Collection and processing of personal data
Calling up individual pages temporary so-called Cookies are used to facilitate navigation. These session cookies expire when the session has been finished and do not include any personal data, i.e the contents of the cookie are not evaluated user-related. Generally we only collect anonymous data such as the website from which you visit us, your Internet Service Provider and the pages you've visited us.
There is no user-related exploitation of the log files. User-related (personal) information is information that can be used to identify you. This includes information such as your name, address, postal address, phone number, for example using the contact form. If you send us an email we are able, for example, to use these data to answer. Basically all personal information on the website of Pulsraum Coworking is on a voluntary basis. Everyone is free to refuse information on this page.
About the transmission of data to Pulsraum Coworking
Pulsraum Coworking provides all the facilities for communication over the Internet.
For communication we ask you to send us an email. If you want to send emails with attachments please note that Pulsraum Coworking can not support all commercially popular file formats and applications. In some cases it may be possible that the mail can not be processed.
We point out that in the electronic communications unauthorized viewing or distortion during the transmission can not be excluded.
This information applies only in communication with Pulsraum Coworking and do not apply to references to third party offers.
Copyright
Texts, pictures and graphics and their arrangement on the website of Pulsraum Coworking are protected by copyright. Pulsraum Coworking allows the transfer of texts in databases which are intended exclusively for private use. The acquisition and use of texts, images and graphics for other purposes require the written approval of Pulsraum Coworking. Please contact us via our contact form. If permissible content has been stored, reproduced or distributed reference must be made to the copyright of Pulsraum Coworking or the respective copyright holder.
Responsibility / liability
Pulsraum Coworking provides all the information and elements of the website to the best of its knowledge and belief. A liability or guarantee for the timeliness, accuracy and completeness of the information provided can not be assumed. There is also no liability taken by Pulsraum Coworking for any damage caused by computer viruses when retrieving or downloading data from this web site.
References to third party websites
As part of our service we provide links to other internet content provider. Pulsraum Coworking has no influence on the content of these websites; responsible for the content is solely the owner. Despite checking the contents according to the respective law we must therefore reject any responsibility for the content of these links or the linked page.
Privacy Policy for the use of social plugins
On our website plugins are integrated from or to social networks. The used plugins you can identify by the respective logos (Facebook, Google+, Twitter, Youtube, etc.). When you interact with the plugins your browser establishes a direct connection with the servers of the social networks. The social networks will obtain the information that you have visited our site together with your IP address. If you are logged on social networks the networks can assign the visit to your respective user account.
Since this transfer runs in a direct way we get no knowledge of the transmitted data. For information on the purpose and scope of the data collection by social networks, further processing and use of data by the social networks as well as your rights and settings options for protecting your privacy please see the privacy policies of each social network.
Validity of Terms of Use
The disclaimer and terms of use are to be regarded as part of the website of Pulsraum Coworking. If sections or individual terms of this statement are not legal, no longer or not completely correspond to the remaining parts of the document they remain unaffected in their content and validity.
The use of contact data published under the imprint obligation by third parties for the transmission of unsolicited advertising and information materials is hereby expressly excluded. Pulsraum Coworking expressly reserves legal action in case of unsolicited advertising information, such as spam e-mails.